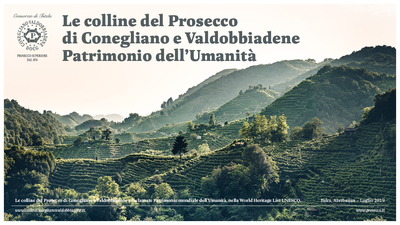 The Hills of Conegliano and Valdobbiadene now UNESCO World Heritage Site
The Prosecco Hills of Conegliano and Valdobbiadene are officially the 55th Italian "World Heritage Site" thanks to the uniqueness of their cultural landscape, with its vineyard-embroidered hills and inaccessible slopes that require such hard and entirely manual labour. It is the commitment of generations of wine producers working in the vineyards, forging the "patchworks" that we see today, as well as the characteristic "ciglioni", which distinguish our viticulture - and therefore our territory - from others, that has led to UNESCO recognition".
We are proud to live here and grateful to our forefathers that entrusted us this wonderful territory.